Yearbook
Gardner School Dates This Week
WEEK OF MAY 13, 2013
Sat - Deadline for Student Ed-Con (6th)
Sun - Happy Mother's Day!
Mon - Talent Show Rehearsal, 2:30 (K-6)
Mon - Final Day to Order Yearbooks
Tue - Fifth Annual Talent Show, 5:30 in Multi
Fri - Community Flag, 8:30 am
COMING UP:
5/22 - Deadline for final Gazette of year
5/23 - Open House
5/24 - PTA Appreciation Breakfast
5/24 - Minimum Day, K@12:00, 1-6@12:15
5/27 - Holiday - No School
5/31 - Spring Concert, 1:00 pm (4, 5, 6)
6/3 - Wear Field Day team colors today
6/7 - Field Day, wear team colors
6/7 - Minimum Day, K@12:00, 1-6@12:15
6/12 - Last Day of School, 11:35 dismissal
6/12 - Sixth Grade Promotions, 9:15 am
See the full PAWS newsletter for details.
Kindergarten Registration
PTA Basics
PTA Membership Campaign
Hello Gardner School Community,
A few words today about the definition of
PTA
.
Well, this acronym stands for many things: like Post Traumatic Amnesia, Pterodactyl Tennis Arena, Please Try Again or Pickle Tuna Addiction to name a few. But in our case it stands for Parent-Teacher Association.
P
arents: You are the first educators of your children. Through the PTA you have the opportunity to continue to influence and have "a say" in decisions being made at Gardner Bullis. PTA meetings inform you of the latest topics, and enable you to ask questions about the budget, the future of the school and any other PTA issues. As a member, you are not merely a name or a number on a list, you are a valued member of the community who believes in parental involvement.
T
eachers: They see how our kids are doing everyday and can tell us where PTA efforts should be concentrated: safety on the playground, literature programs, art, and so on. Teachers often come to the PTA meetings to give talks about student projects, or areas on which they are experts, like the use of technology in the classrooms.
A
ssociation: The word "Partnership" would have worked as well, but I guess PTP did not sound as nice... Indeed I see this Parent-Teacher link as a Partnership, and I hope and urge you to take part in it!
In short, the PTA works, and works well, when it has your voice and your vote. Together we are stronger. Together we can do this!
Please join the PTA, by following the link.
Ok, that's all for now, but I will be in your inbox again soon!
Beatrice Cumins
PTA Membership booster
Gardner Fundraisers: Amazon is back on!
Now there are two big ways to shop and benefit Gardner Bullis.
1) Escrip: Register all your credit cards including Safeway Club Card & Target Red Card at eScrip.com. Gardner Bullis will receive a percentage of your purchases. Click here for more information.
2) Amazon Affiliate Program: Click on the logo below and Gardner Bullis will receive a portion of your purchases.
Friday Flag Salute
Please join us every Friday at 8:30 am in the main courtyard for the Community Flag Salute! Important announcements, Caught With Character awards, Grizzly Greatness awards and of course lots of dancing! Show your school spirit and wear your Gardner Wear on Fridays
Thank you, Polly Tam!
This website is dedicated to Polly Tam, Gardner Bullis parent 2008-2011, for being our "Bridge to the 21st Century."

Thank you, Polly!

Donate to LAEF!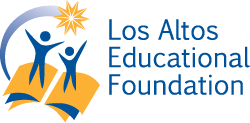 LASD is the #1 school district in California. That is due in part to your donation to LAEF. The $2.35 million LAEF has promised the school district this year, allows the class sizes to be smaller and provide art, music, PE and library for our children. We do this as an investment for their future. Have you made your investment to your children's education yet? Go online today at www.laefonline.org. Questions? Contact your LAEF Board reps: Jennifer Carlstrom, Nikki Selden or Mary Healy Jonas
School Calendar
Introducing Kid Chow!
Kid Chow now provides student lunches. Check out our new lunch page for more information and how to order lunches for your child.
Gardner Bullis on Twitter