Bear Tracks Weeky Update
Bear Tracks Weekly Update - December 2, 2013
This Week (12/2):
Save the Date:

12/10-14 - Blast Off into Books

12/11 - Wed - Holiday Boutique

12/18: Winter Concert in MPR:

- 11:00 am for School

- 1:00 pm for Parents

12/19 - Last day to turn in Box Tops

12/20 to Jan 3:

- NO SCHOOL

- Holiday Break

Jan 5 - School resumes

*
Principal's Message:
---
Two Upcoming Events
HOLIDAY BOUTIQUE
Thanks to Amanda Boschken for organizing a Gardner Holiday Boutique on Wednesday, December 11th from noon - 4 pm. This is a great time to shop for holiday gifts! If you are interested in participating as a vendor in the boutique, please contact Amanda at estesboschken@hotmail.com. She is looking for vendors with items such as clothes, jewelry, bags, holiday gifts, children's items, etc. 10% of the proceeds will go to Gardner!!!
HOUR OF CODE
From Amy Shelley, STEM Teacher
The week of December 9th-13th is Computer Science Education Week, a week dedicated to showing students K-12 the importance of computer science education. Organized by code.org, the goal is to get 10 million students of all ages (and adults) to participate.
According to code.org, "90% of K-12 schools in the U.S. do not teach computer science." Los Altos School District, thanks to funding from LAEF, is fortunate enough to be in the 10% of U.S. Schools that are offering every student the opportunity to learn computational thinking through the STEM and C-STEM program.
During this week each student at Gardner-Bullis and LASD will be participating in a computational thinking/coding lesson.
How can you help?
1. Teachers will be looking for volunteers to come in and help with computational thinking lessons in the STEM lab. Sign up with your child's teacher.
2. Come help out in lunch clubs that will all be focused this week on computational thinking. Monday is 1st and 2nd grade, Tuesday 3rd and 4th grade, Wednesday 5th and 6th grade. Contact Miss Shelley directly to sign up. Ashelley@lasdschools.org
3. Continue to reinforce these computational thinking skills at home.
Grade Level Lessons During Computer Science Education Week
Kinder- Bee bots and the bee bot app: https://itunes.apple.com/us/app/bee-bot/id500131639?mt=8
1st and 2nd grade: Daisy the Dinosaur: https://itunes.apple.com/us/app/daisy-the-dinosaur/id490514278 OR Hopscotch: https://itunes.apple.com/us/app/hopscotch-coding-for-kids/id617098629?mt=8
3rd-5th grade: Scratch: http://scratch.mit.edu/
6th grade: Will continue with c-STEM curriculum.
"Everybody in this country should learn how to program a computer…because it teaches you how to think."
- Steve Jobs
Twitter: @ameliashelley
School News:
---
Attendance: 650-559-3232 | Office: 650-559-3200 | Web
From the School Secretary
If your child is late due to a medical/dental appointment, signed in/out for an appointment, or has an all-day appointment PLEASE bring in a note from the doctor, dentist, or orthodontist office with your student's name on it and the date/time. We have just had an attendance audit. Thank you in advance for your cooperation!
PHILIPPINE TYPHOON AID: BIG THANK YOU!
---
Thank you for the outpouring of care and support you showed for the Philippine Typhoon Victims!
We were able to collect seven cargo boxes worth of donations containing canned goods, toiletries, and gently-used clothing and blankets. We collected some cash as well, which was used to purchase boxes and shipping supplies.
These boxes will be sent via LBC Air Cargo to the Philippine Red Cross. We included a hand-made card with well-wishes from Gardner Bullis School in each box.
The latest statistics are saddening: over 13 Million people were affected by the typhoon, with 4 Million people displaced. The death count is approximately 5,200 and rising everyday. More than just the short-term statistics is the reality that many, many towns were wiped out completely, taking away not only the homes/schools /hospitals but also the livelihood sources of the people, which will affect them for years to come.
If you would like to contribute further, please consider the following agencies, or check with your employer if they have a charitable-giving matching program you could utilize:
or
(Select: Typhoon Appeal (Philippines) as your "cause")
Thank you once again Gardner Bullis Staff and Families for your support! It is very much appreciated!
Information Night:

December 5 at 7:00 pm
---
Kindergarten and New Parent Information Meeting
Parents new to the Los Altos School District and parents of pre-school children who will be attending kindergarten in the fall of 2014 are invited to attend an informational meeting on December 5 at 7:00p at their elementary school of residence. If parents are unsure of their school of residence, please call the District Office at 650-947-1150. There will be a presentation from each school's principal and kindergarten teachers followed by a question and answer session. The registration process will be discussed and registration materials will be available. Information about school tours will also be discussed. We look forward to welcoming our new parents into the district and sharing how the Los Altos School District is revolutionizing learning for all students.
Transfers to Gardner Bullis for LA Hills Residents
Under joint arrangements with LASD, PAUSD families living in Los Altos Hills can receive up to 7-year transfers to Gardner Bullis School. The transfer form is available at the PAUSD Central Attendance Office at 25 Churchill Avenue or can be downloaded from the PAUSD registration/transfer web page. The form needs to be taken in person to both LASD and PAUSD district offices for signature. For questions regarding the transfer process, please contact Margie Mitchell or call at (650) 329-3761.
Book Fair:

December 10 to 14
---
Book Fair Blasts Off:

Tuesday 12/10 at 1:30 pm
Attention all book enthusiasts… The Gardner Bullis Book Fair is ready for take off. Please join us December 10-14 as we present a galaxy of books guaranteed to delight all readers. Select from popular and newly released picture books, early readers, chapter books, graphic novels and hundreds more. Please be sure to stop by and pick out some great reads for yourself, family and friends.
Special Events at the Book Fair:
| | |
| --- | --- |
| Dec 12 | Guest Author/ Ilustrator Jon Agee - Creator of over 20 titles including Little Santa, Milo's Hat Trick, Terrific , and numerous other wordplay books. |
| Dec 13 | Guest Speaker/ Blogger Freya Hooper – Creator of the One Great Book which provides book recommendations for kids. |
| Dec 14 | Hot Cocoa & treats - while supplies last! |
A portion of the proceeds from the Book Fair go to support our library.
Help your teacher round out their classroom library by making a gift purchase from your teacher's book wish-list.
Don't forget….books make great holiday gifts!!!
PTA News:
---
Holiday Shopping FOR Gardner Bullis
| | | |
| --- | --- | --- |
| Black Friday may be behind us, but if you have not finished your holiday shopping, you can still shop FOR Gardner Bullis at the same time you shop for family and friends. At no additional cost to you, you can raise critical funds for our school! | | * |
Will you be shopping via Amazon? All you need to do is use the link below to go to Amazon and the school will receive 4% of your purchase - no added fees or costs! Add this to your bookmarks. It's that simple.
Looking for brand names while you shop? - Justice, Home Depot, Ugg or Apple products? Need to send flowers or gift baskets? Just visit Box Tops for Education and connect with HUNDREDS of online retailers. Gardner Bullis will earn box tops from your purchases! When you are planning your holiday baking or cooking - remember to look for Box Top products - Pillsbury, Green Giant, Land O Lakes, Chex cereals and earn cash for our school! Please clip or click to help our school!
LAEF End of Year Reminders
If you haven't already contributed to LAEF, make your donation before December 31 to get your deduction for the 2013 tax year. If you have already given, thank you so much for supporting smaller classes, enrichment, innovation, and STEM at Gardner Bullis School. LAEF funds bring STEM Teacher Amy Shelley to Gardner.
Order beautiful holiday cards from TinyPrints
using the LAEF storefront, and 25% of the proceeds go to LAEF! Click here to start with TinyPrints
LAEF Representatives at Gardner Bullis are:
Donate to LAEF!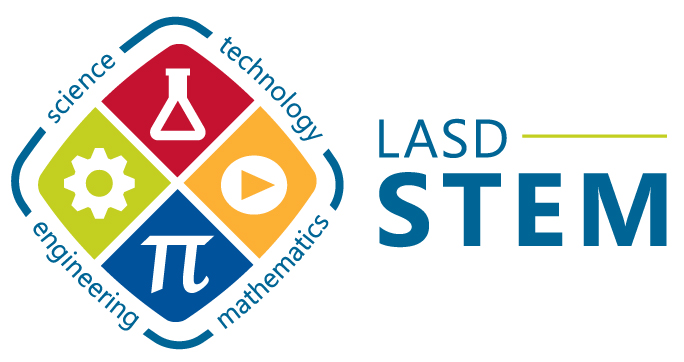 Welcome to the 2013-14 School Year!
For more than 30 years, LAEF has helped bring enrichment programs to LASD students. Staff for Physical Education, Music, Art, and reduced student-to-teacher ratios are all supported by your donations. In addition, this year's innovation grant includes funding for a new STEM lab and full-time teacher at every elementary school in the district. Combined with PTA funding for the supplies and equipment that help deliver these programs and others, your contributions to both are critical.
Please click here to pledge and/or donate now.
---------------------------------------------------------------
Would you like to be more involved? LAEF needs ambassadors from each school to spread the good news in your school community. For information, please contact one of the representatives listed below.
Please join us. It's our largest fundraising year yet and we need your help!
Jennifer Carlstrom
Ty Conner
Erika Shapiro
Gardner's LAEF Representatives
School Calendar
Gardner Bullis on Twitter
Twitter Feed
Introducing Kid Chow!
Kid Chow now provides student lunches. Check out our new lunch page for more information and how to order lunches for your child.
Back to Top
For technical questions and comments regarding this website, please contact the Webmaster.